What a weekend it's been so far, since I'm already in another state! So exciting! But lets start with the celebrating shall we?
First of all, I ran FIVE MILES yesterday! Holy thank goodness! I was so scared the blisters were going to totally mess me up for the race this weekend but hallelujah they're good enough to run on. I've got a way to cover them up and keep me from wanting to die, so we'll see how it goes. And after it all…I had to have a smoothie. Even though it was 40*F outside. How could I not?
The afternoon was spent driving through hellacious Los Angele traffic, with which a sig alert makes it even worse…trust me. And even though I shouldn't complain, the sun was out and the heat on the freeway had to have been over 80 making this pretty uncomfortable coming down from the mountains. But I'm relishing in it now! Woohoo!
Alas, home I came and got to work on dessert for my brother's late birthday dinner. They wanted cupcakes, but I had other things in mind. I remembered how much we loved the cake truffles we tried at the Food and Wine Festival last year and decided to use Bakerella's concept to make my own at home. So combine a cool and crumples chocolate cake with vanilla icing then dipped in chocolate and you have a masterpiece.
Served up for dessert with frozen yogurt of course.
That's not before dinner of course (1.5 Egg Foo Yung with a bit of rice and fruit, times two)…
And copious amounts of homemade guacamole.
But the best part was the exchange of gifts. No, it's not my birthday but since my brother was out of the country during Christmas I got my gift now…dun du duh!
Apparently my brother thinks I need to learn how to bake, without a real oven. We'll see how this goes…with the 5 watt bulb for my heat source!
One brother needed coffee. The other wanted Abba. Oh how different twins can be!
After a night of restless sleep I was off this morning to catch an early flight to ARIZONA!!!! Time to run a race baby!
I brought my breakfast with me to the airport and entertained myself through the wait with a new Nora Roberts book:
The flight to AZ was the shortest flight I have ever taken in my life and before I knew it I was getting off the plane and meeting up with two awesome gals to hit up the Phoenix 1/2 Marathon Expo!!! (All expo photos are courtesy of Jenn, as I forgot my blasted camera in my bag!)
Of course we walked around and sampled lots of different things:
(We tried the Almond Butter one and OMG it was amazing! I need to get some samples of these for the blog!!!)
(White Chocolate Macadamia Nut Clif bar…best in freak'n town!)
Along with the sampling was the purchasing that went on also…and since I found my favorite running shoes (Mizuno Wave Rider) with the new model out at a stellar price, I couldn't pass it up: (only $80!!!)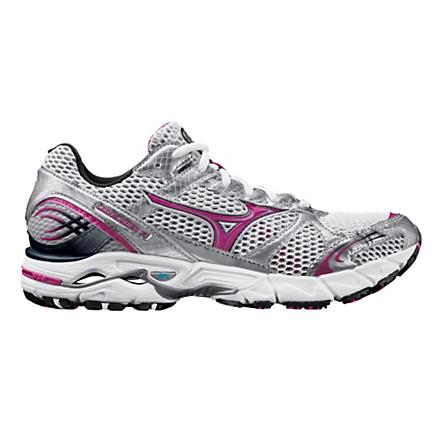 Including some socks Jenn and I went in on. I love these during the winter since they keep my toes-ies warm!
We were there for a while and after a drive we returned back to Jenn's humble abode for a delicious lunch set out and ready by Mama Bender. I know you're jealous I'm eating in the Bender kitchen…
The cantaloupe was actually meant to be filled with a chicken salad she made, but obviously that wasn't going to happen with me, so I dug into an edamame salad she had in the fridge, along with my fair share of crackers and that hummus. So tasty!
Her mom knew of an art festival in the area so we headed over there to check out a few things. I remember being a kid and hating going to these things with my mom, but now? I'm in love!
I totally bought some pictures to give for my brothers for a real birthday presents…and one for myself of course because hey, it had hummingbirds!!!
Now I'm chill'n out with the girls and getting ready for tomorrow…it's gonna be an early morning getting down there but the race doesn't start until 8.30am! Yikes! We'll see how it goes! Wish me luck!! Along with Jenn and Jill, since it's their FIRST HALF MARATHON!!!!