Whew, I sure did take a break didn't I!? No worries, I have lots of fun things to tell you about…but I'll start with Thursday and Friday…Two biggies for me!
So, remember how I told you think Wild Things and Swanky Clubs for my next post? Well that's what Thursday was all about!
I'll start with the wild things I got to have my PB and Banana Lunch with:
What is that in the background you ask?!
WILD MUSTANG!!!
How gorgeous are they?! They are absolutely beautiful and SO HEALTHY LOOKING! I mean, they've got all that awesome greenery to munch on!!! The herd there is just a small portion of the total that are out there, but sadly their population has diminished greatly due to habitat excavation…
And not only did I get to do some awesome bird observations at this pretty peak, but I also had a beautiful birdy friend visit me!
Can you find him? I know I did!
Those binos always come in handy…along with my ears. I hear more birds than I see so some studying is needed to identify the birds in the mountains versus the desert.
Anyways, have you had enough pictures yet? I'm sure you've seen enough pictures but I have just one more for you, that comes with a story…
[[Side Note: Inspiration
So Wednesday morning I had construction training at the wind energy office for the project I'm working on. I got there a bit early and an older gentleman was there too, who started chatting with me about what I do for the company and so on and so forth (it was basically a class full of men who work with cranes and cement, etc.). Anyhow, we chatted for a bit, I told him about the job I had and the ones I'd done in Florida and Texas. It was friendly and what not, and I thought that was the end of of it.
During a break he started talking to me again and asked me a question: Would I come and have dinner with him, his wife and twin grand daughters to talk to them about what I did and have done, and to let them see that the sky is the limit for them like it has been for me.
Now let me tell you, I was in utter shock because well, first off this person I have known for like, 15 minutes is asking me to come to dinner. And then, he wants me to talk to his grandaughters, to "inspire them" and let them know they can do anything they want in life (no matter how dangerous…hehehe). After I accepted the offer and the idea settled in, anxiety hit. Was I going to live up to what he thinks I am for his grandaughters? Will I fail in explaining what I do and how I've lived my life? Will I not be enough?
I talked to my counselor about this, feeling the anxiety after realizing the offer I had accepted, and she said that this just justifies what she has been telling me all along: I am a smart, independent woman; I have been to so many places and done so many things that many women my age have never done and probably never will.
This helped reassure me for the dinner I was going to have Thursday night up in the Mountain Valley at the Country Club. Ohhhh…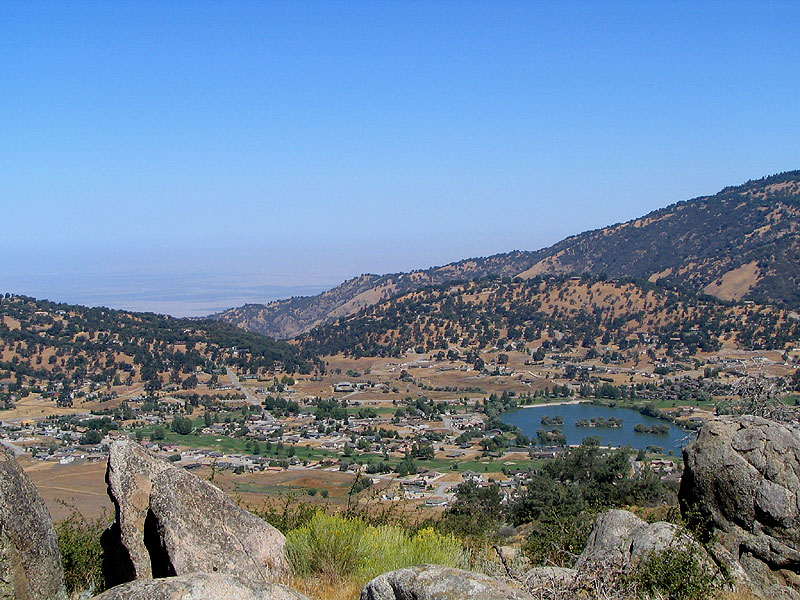 Isn't it pretty there? The area is all about environmental conservation, and of course absolutely gorgeous, so I couldn't not like it!
Anyhow, I arrived on time with pictures in hands and stories to tell and enjoyed the dinner. The girls were so excited to meet me, hear my stories, tell me theirs, and look at my pictures. It was very relaxing and nice, not overwhelming and stressful like I told myself it was going to be. I mean, I love talking about my jobs and what I do because I have such a passion for it and want people to know that there are young and older people out there doing the physical things, and not just sitting in an office writing papers of what people can be doing in the environment (though those people are huge in the conservation/preservation realm too!)
So, all in all, it reassured me and has helped with providing me with the optimism I need in my life. It was such a relief after it was all done but great to know that I can inspire others, especially younger girls, in that you can do anything in your life, you just have to find the right door, open it, and start the party!!!
Whew! It was a long day having started work so early and finishing dinner so late so I didn't head some for the weekend until the next morning when I would have my annual appointment I've been stressing out over the past few weeks…but we'll leave this for the next post! This one was already too long!